West Bromwich Albion midfielder Chris Brunt has pledged his future to the Baggies for next season regardless of their league status. The west Midlands outfit are on the cusp of relegation from the English top-flight but this has not stopped the Northern Irishman from prolonging his stay via a 12-month extension clause.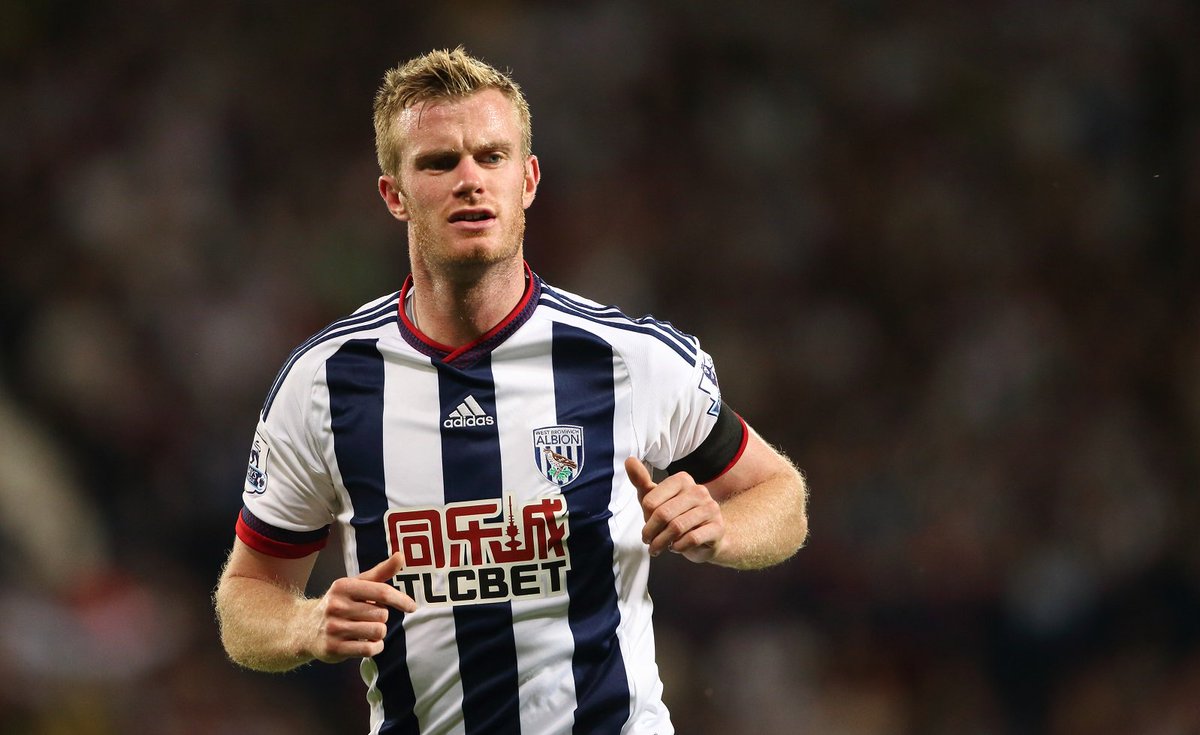 In a report covered by The Mirror, he said: "I've triggered next year as an option. I will be here next year unless anybody tells me otherwise. Unless somebody comes in with drastic new ideas, everybody has to accept their bit of responsibility for what's gone on this year and I'm no different. I think if we can get the right blend and the right mix next year and have a good go it could be a positive season for us. Every year in the Premier League you are throwing millions at it to just be a survivor."
The Baggies' poor run of form begun from the backend of last season where they succumbed to nine straight defeats. Since then, their form has been on a downhill with little revival and they have managed just three league victories over the course of the campaign. Out of this, one came in the form of a shock 1-0 win over Manchester United at Old Trafford and they will have taken plenty of positives ahead of their inevitable return to the Championship.
Meanwhile, the Baggies have yet to sort out their new head coach for the 2018/19 season and beyond but the supporters have urged the board to offer the job to Darren Moore, who has impressed in a caretaker role. Since his interim appointment, the Baggies have gone through three straight games without a defeat and this is supposedly their best run since their time under former manager Tony Pulis.